Having a debate about which wines are the greatest will always have answers that are incredibly personal. After all, how you enjoy your wine is up to you. Some wines are great even though they aren't expensive and on the other hand, some wines are not as great as the price tag suggests. In this article, we'll try and figure out seven of the most exceptional wines that you'll ever enjoy.
1.     Luneau-Papin Muscadet Clos des Alees
From the five-acre home vineyard of the Luneau family that dates back to the 18th century, the Luneau- Papin Muscadet Clos des Alees is a wine that is ripe, fruity and fragrant. Although there are a lot of more expensive wines than the Luneau, you'll find yourself coming back to this because of its crisp and clean nature.
2.     Donnhoff Oberhauser Brucke Spatlese
The traditional Spatlese is luscious with layered aromas and an impeccable balance of sweet and acidity. Made in Germany, this vintage is one you cannot go wrong with. It is delicious and plentiful with sweetness from its minerals and fruits. As it ages, the wine becomes complex, and it is perfect with almost any food.
3.     Penfolds Grange
Made in Australia, Penfolds Grange is famous now primarily because of Max Schubert's efforts in realising his dream of making a mark in Australia's wine industry. Inspired by the winemaking methods of Europe after he was sent there to learn as much as he can about winemaking practices in Spain and Portugal, the Penfolds Grange is something that fruit lovers will instantly enjoy. It ages gracefully to become a more complex wine without losing any of its fruity exuberance.
4.     Château Latour
A French estate that is rated as a First Growth coming under the Bordeaux Classification, the Latour is known for its consistency when compared to other First Growths. The Château Latour is excellent for every vintage and has been so for a very long time. Although a little course when it is in its youth, the wine is an absolute delight after it has been aged for a bit.
5.     Salon Champagne
A wine that isn't entirely vintage, the Salon, whenever it is released, is phenomenal. But for every vintage that they release, the wine is very good with food and is complex, well balanced and incredible to taste.
6.     Saxum James Berry Vineyard Bone Rock
A Syrah that comes from Paso Robles since the 2000 vintage, this is one wine that seems to get better with every few years. This wine has a high concentration of alcohol as well as substantial fruit content. But it is also light.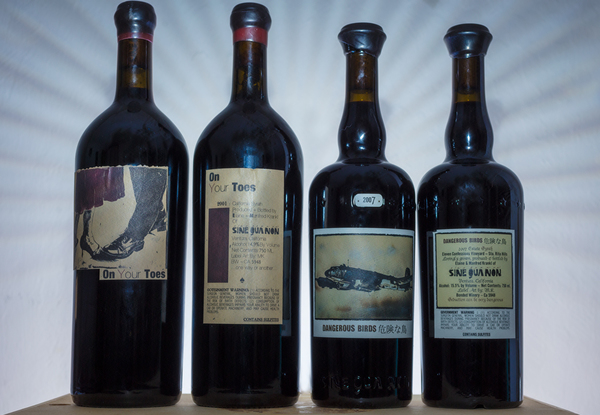 7.     Chateau d'Yquem
A Premier Cru Superieur, the Chateau d'Yquem is made in Gironde and is only Sauternes that was given its rating in the Bordeaux Wine Official Classification of 1855.